Trolley Type Tempering Heat Treatment Furnace Exported Malaysia
Good news! Our company independently developed a large-scale trolley-type tempering heat treatment furnace, and completely loading today and it will reach at the Malaysian customer factory 10 days later. The engineer will cooperate with the customer for subsequent installation and commissioning, so that our customer can use our furnace as soon as possible. Then Improve the efficient utilization of our company's products, and thus won the praise of customers!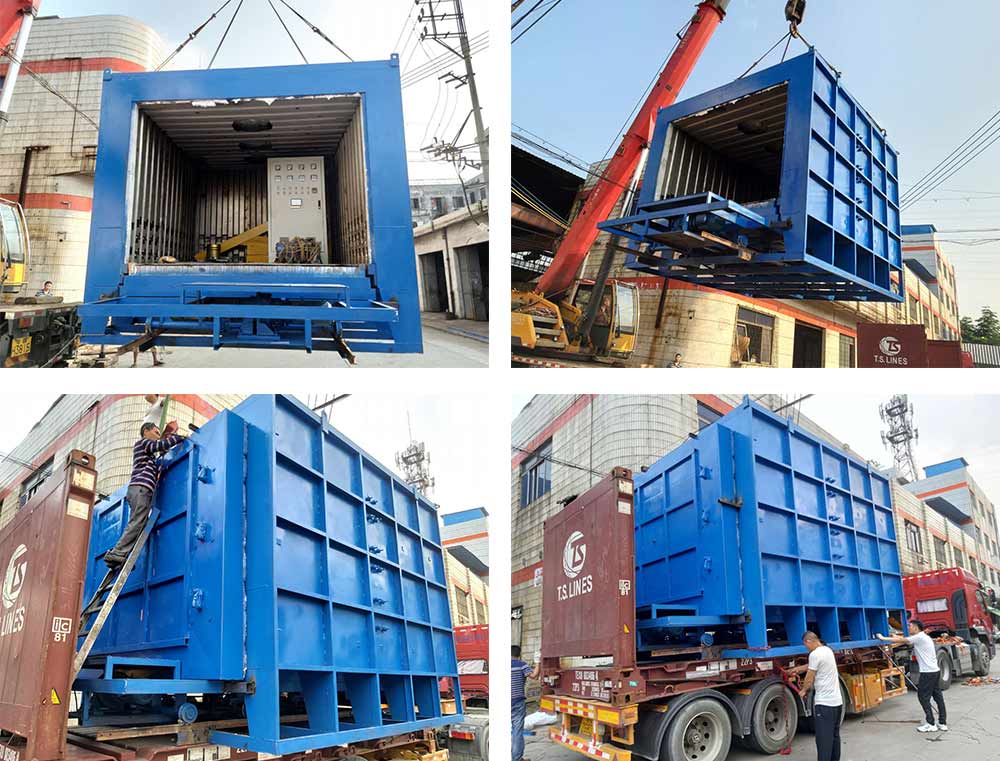 The production time of this order: April 3rd, 2019 - April 4th, 2019, the furnace took 40days from design and develop, production and processing, testing success, to the completion of loading. The parameter of the trolley type electric resistance furnace: 320kw, 2700(w) x 3300(L) x 2000(H)MM, Application: Metal mesh tempering.

Our high-temperature trolley furnace is an energy-saving periodic resistance furnace that meets international standards, it is mainly composed of two parts: furnace body and electric control. The furnace body is composed of casing, lining, heat element, furnace door and trolley Its outer casing is welded by steel plate and section steel, and the furnace bottom is connected with the trolley light rail. The furnace lining adopted super-light energy-saving refractory bricks(save energy 60%~70%) It is easy to install and operate. The aluminum silicate fiber insulation cotton is filled between the furnace casing and the silicon-aluminum brazing interlayer of furnace lining, and the heavy-duty anti-collision brick and the trolley surface heavy-weight, high-aluminum anti-pressure brick are used for the furnace mouth. The electronic control is mainly to control the temperature of the furnace and operate the trolley.
The trolley furnace is mainly used for heat treatment of high chromium, high-strength steel castings, ductile iron, rolls, steel balls, crusher hammers, wear-resistant lining quenching, annealing, aging and various mechanical parts. If you have heat treatment furnace equipment requirements, please feel free to contact us, we provide you with heat treatment solution service 24 hours online, thank you for your support!